Total Views: 11826
Microsoft Visio
You can download software http://software.cc.metu.edu.tr. (Available for personnel usercodes only)
Installation
1-  run set up and choose install now (For Visio 2019: Extract ISO file downloaded from Licensed Software Page. Open Command Prompt with Administrator rights. Go to the folder that you extracted files and run below command.
 "setup.exe /configure configuration.xml")
Setup will begin.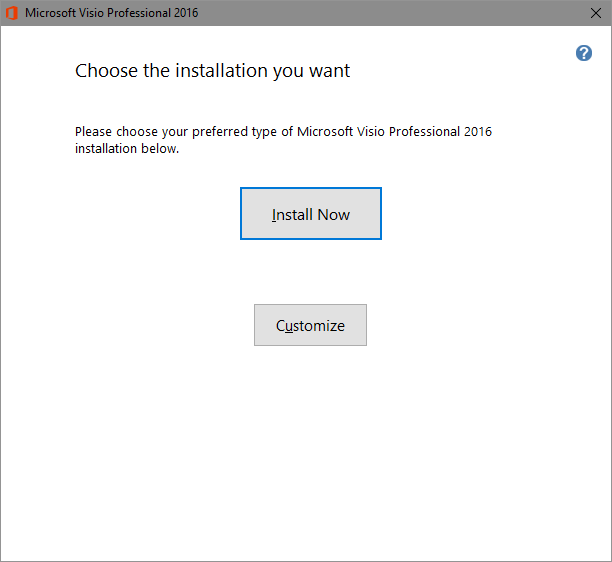 2- Installation has only two steps so choose close here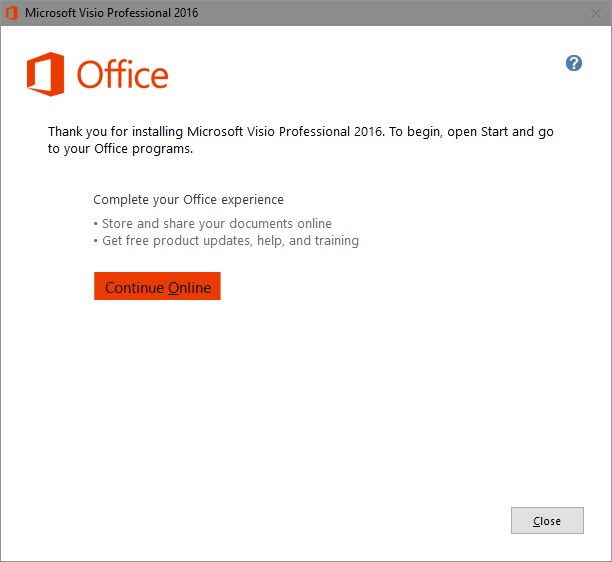 3- You can use the software from programs menu in your computer.