Total Views: 6118
Microsoft Visual Studio
At our university, the full version of Visual Studio, Enterprise Edition, is available for academic and administrative staff. To download, you need to download the download tool from http://yazilim.cc.metu.edu.tr. Visual Studio Enterprise 2017 provides a new installation experience with the Visual Studio Installer, a web-based installer that allows you to download and install only the items you need. Visual Studio no longer supports installing using the .iso file. The Visual Studio Installer removes the requirement to download and manage language packs separately, offering the choice of languages during installation.
Installation
Step 1: After starting up the installer, select the components you want to install from the following screen.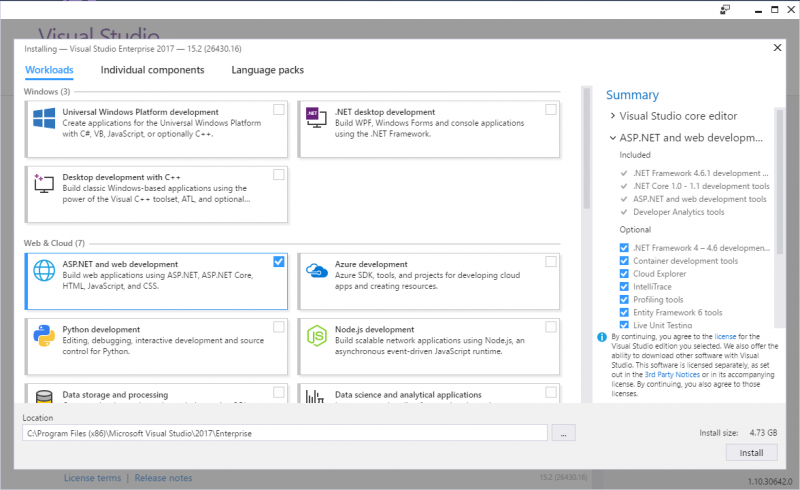 Step 2: Select the languages you want to install and press the "Install" button.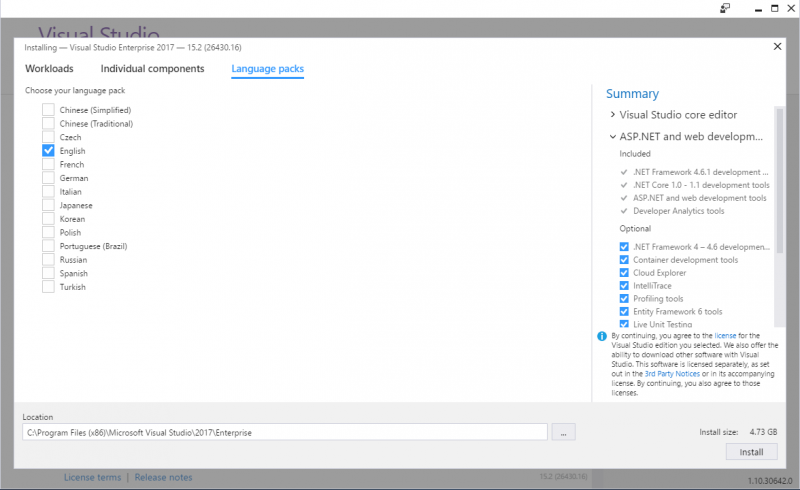 Step 3: Wait while the components you selected are downloaded from the internet and installed. Your waiting time will change proportionally with the number of components you select.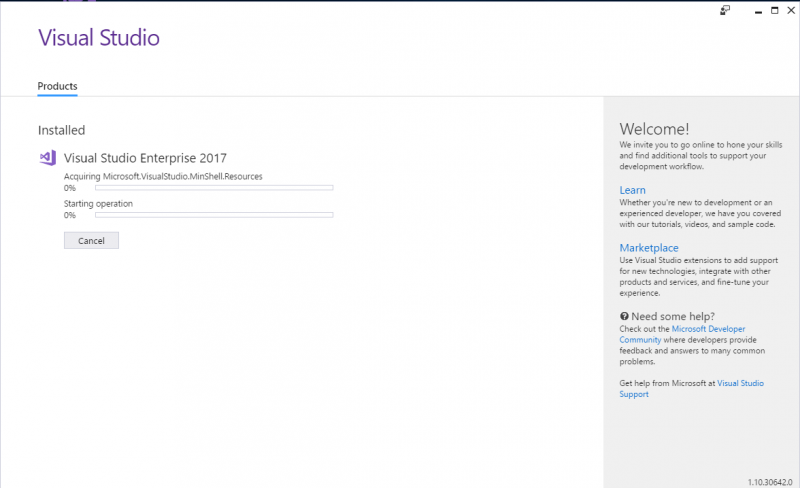 Step 4: After the installation is complete, you can run Visual Studio by pressing the "Launch" button.
Step 5: You can continue by clicking "Sign in" if you have a Visual Studio account on startup, "Sign up" if you want to create an account, or "Not now, maybe later" if you want to continue without creating an account. This setup will continue without account creation.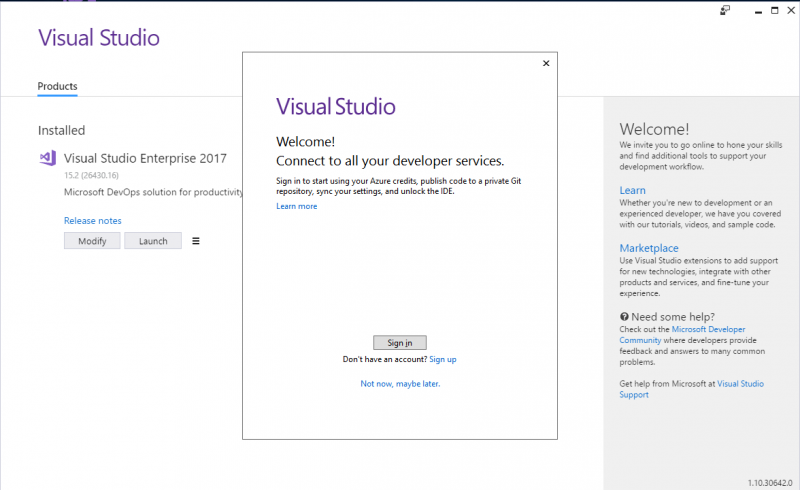 Step 6: If you want to change the view of Visual Studio, select the relevant settings and press the "Start Visual Studio" button.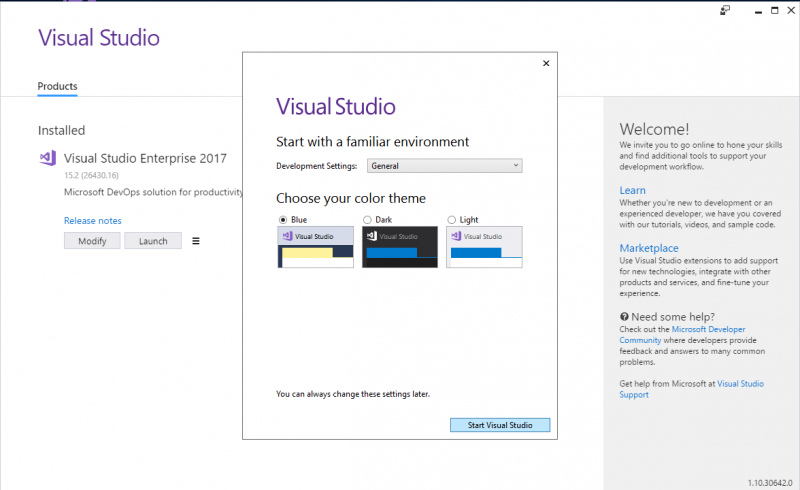 Step 7 Activation: To activate Visual Studio, go to Help > Register Product.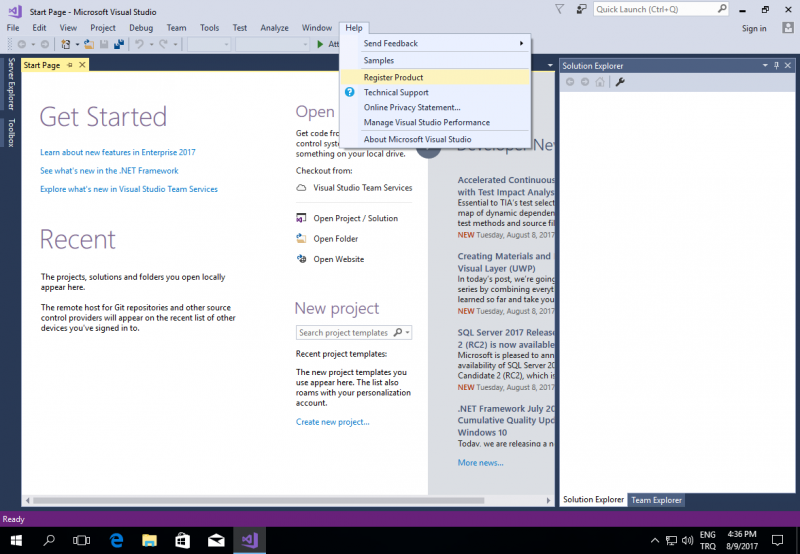 Step 8: Select "Unlock with a Product Key" on the right side of the page that opens.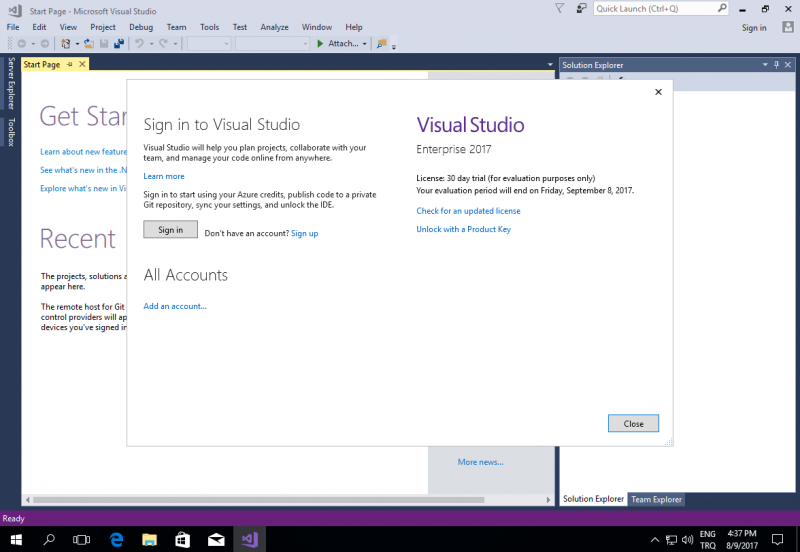 Step 9: Complete the activation by entering the product key information obtained from http://yazilim.cc.metu.edu.tr. "License: Product key applied" will appear when activation is complete.