Total Views: 2621
How to Install Windows 7?
Readspeaker
Windows 7 Installation
1.Step:  First of all, you should run the pc with Windows 7 disc. When you see "Press any key to boot from CD or DVD" message, you should press any key.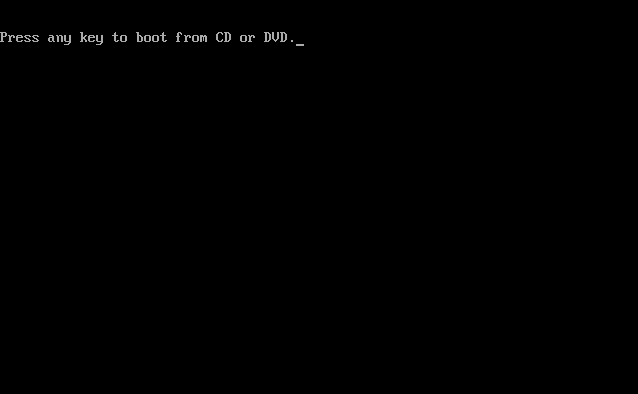 2.Step: Then, you should choose language that you want and click Next button.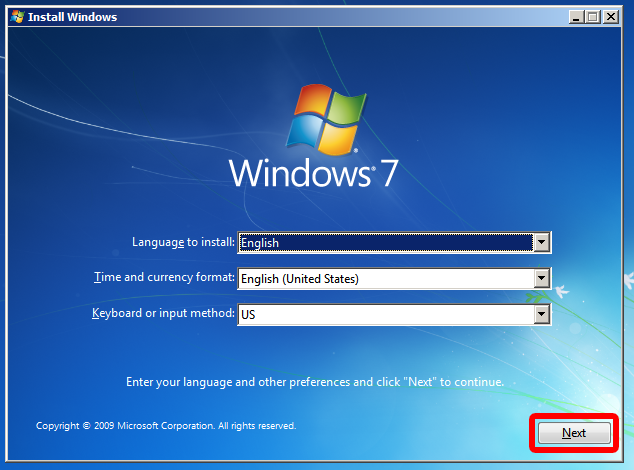 3. Step: You should click Install Now button to continue.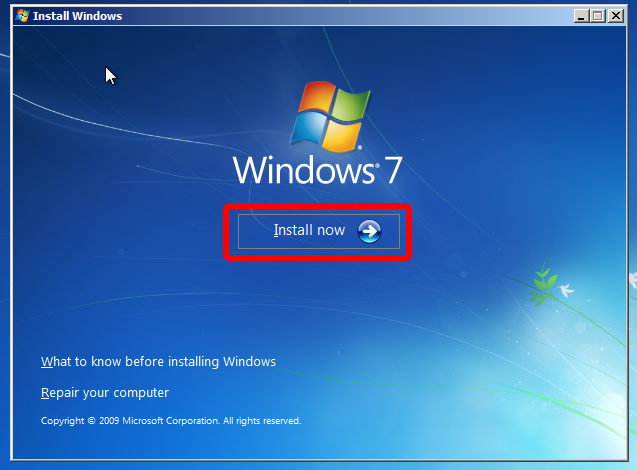 4.Step: You have to accept license terms. Therefore, you must click checkbox to install Windows. Then, you should click Next button.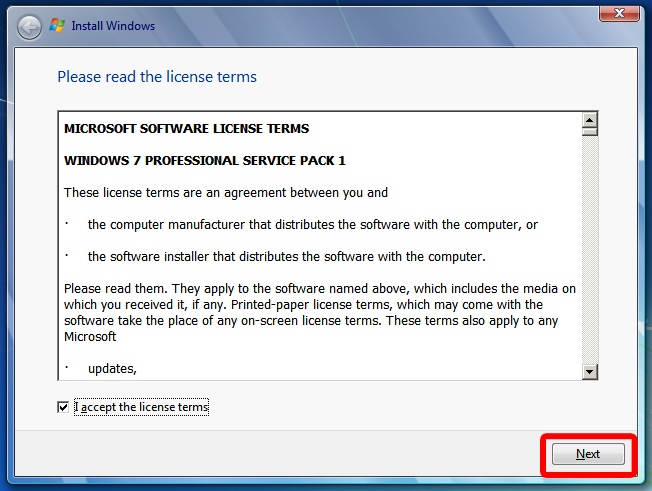 5.Step: Here is a partition screen. You should click New option and then click Apply button to create new disc. (Specified disc space is an example. You can create disk space what you need.)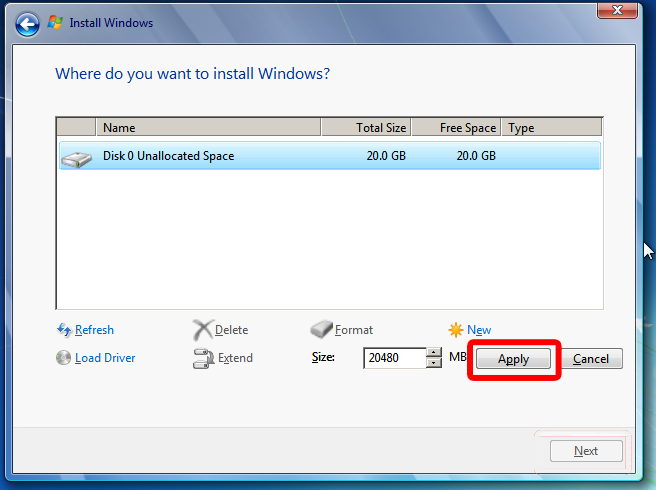 6.Step: You must select Primary disc. Then you should click Next button to go to next step.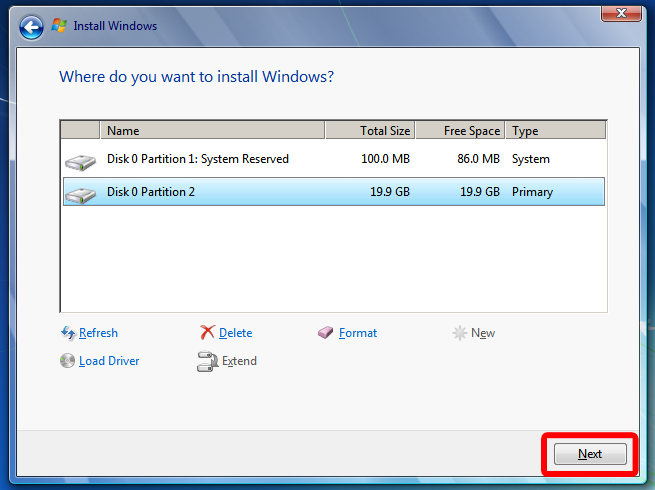 7.Step: Installing Windows. This will take time.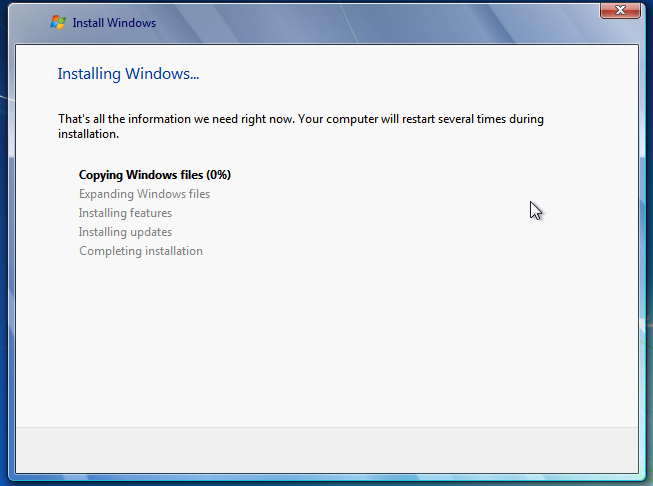 8.Step: You will start doing some of the final configuration. First, you should specify a default username, and then just click Next button.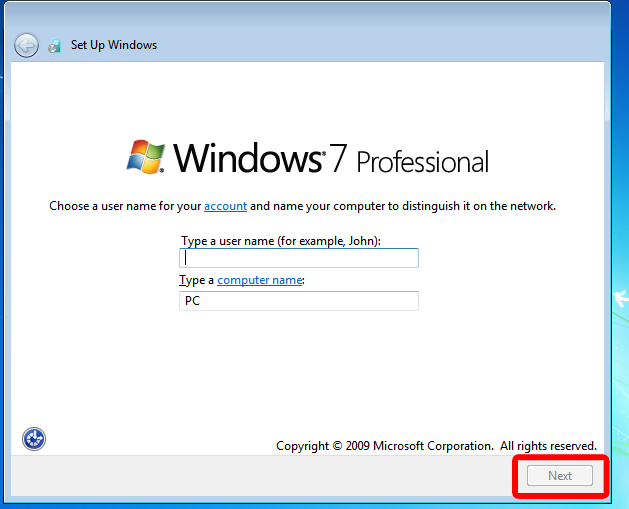 9.Step: You can continue by using recommended settings.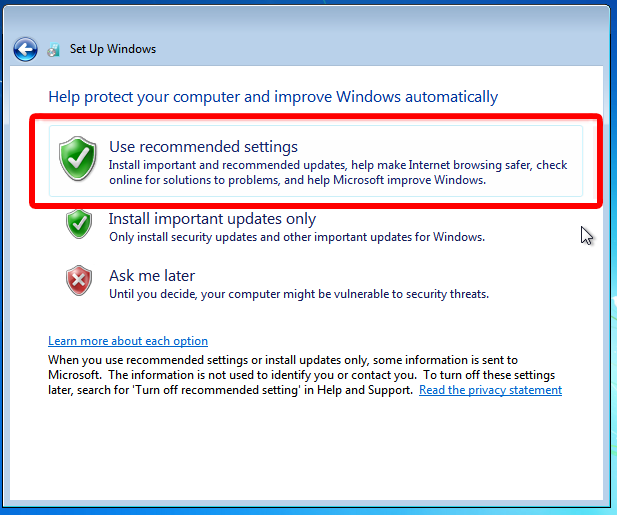 10. Step: On the screen, you should set your time and time zone.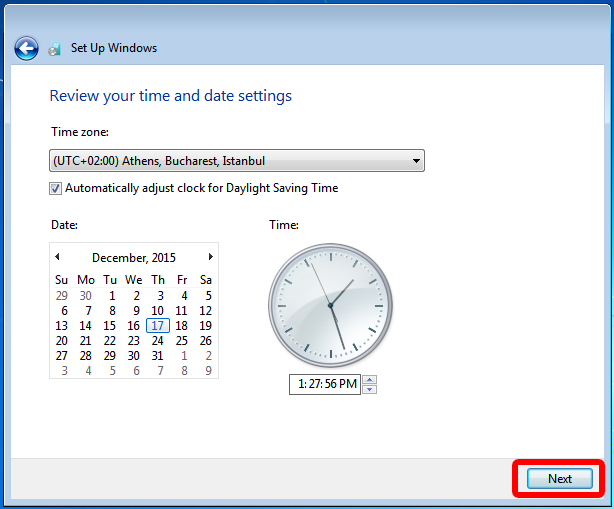 11. Step: Windows 7 is ready.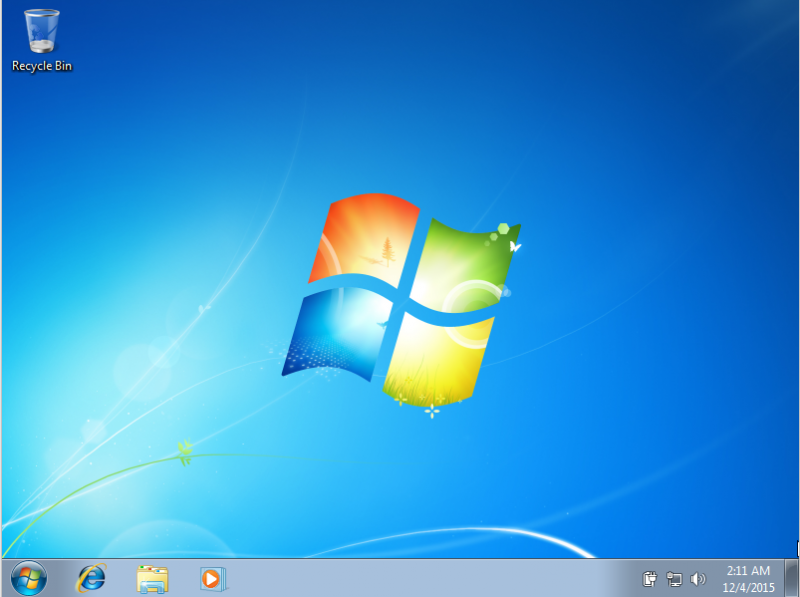 Windows 7 Activation
There is no product key or serial for Windows activations in METU. After Windows 7 installation, computers connected to METU Campus network with appropriate network configuration will be activated automatically in three days without any user intervention. Therefore, you must download batch file from https://software.cc.metu.edu.tr. You can follow below steps to activate Windows 7.
1. Step: You can download "metu_dns.bat" file from here.
2.Step: You should select it, right click and select the "Run as administrator" option to run it. Windows restart may be required after running this file.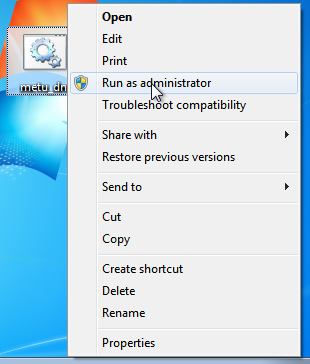 3.Step: Windows should be connected to campus network (at least for once) and be validated by the activation server within 30 days after installation. After that, the Windows 7 computer can be used outside METU campus or used without any internet/network connection for six months. After first activation is completed and activation server is set for once, system will renew its activation automatically within each six months.
After this setting is done, if immediately completing the activation is preferred, go to:
Control Panel -> System and Security -> System
Then, you should click Activate Windows Now in the lower Windows Activation section.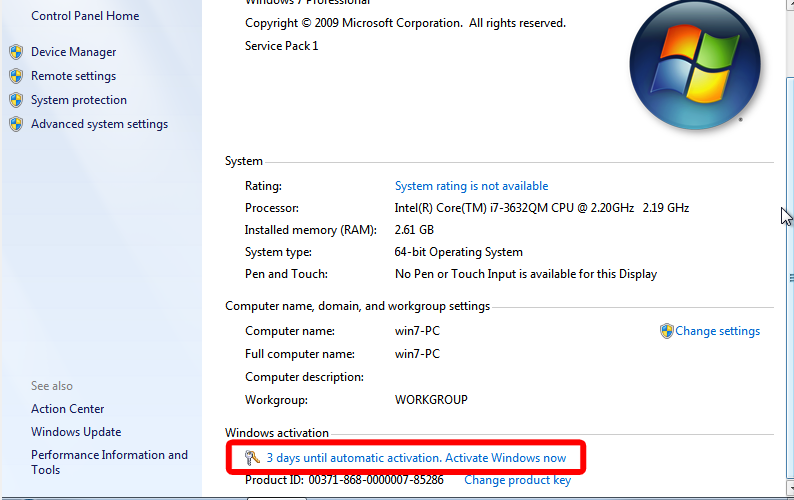 4. Step: Then click the first option: Activate Windows online now in the next window.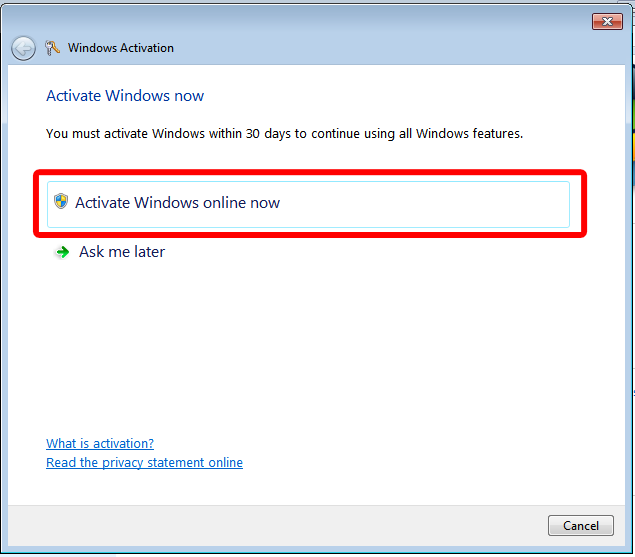 5.Step: Windows will be activated. This will take time.
For manual activation Command prompt window should be opened in "administrator mode". For this; you can go to C:\Windows\System32 or you can search cmd.exe. Then you should select cmd.exe, right click and click Run as administrator option.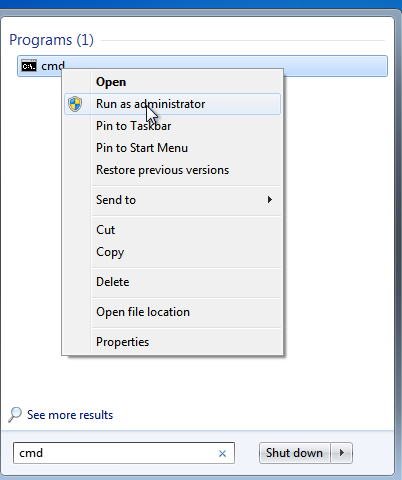 The following command should be entered after the command line window:
slmgr /skms kms.cc.metu.edu.tr:1688  
After hitting return key, the dialog window telling that command has been processed should be closed by clicking "OK". Then 
slmgr -ato 
command should be entered. It may last for 20 seconds to a dialog window saying that Windows is activated successfully.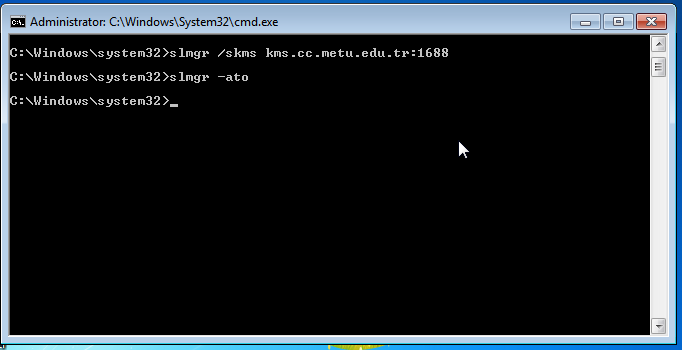 You can ask related questions to the e-mail address hotline

metu.edu.tr