Total Views: 2078
How is Kamu SM Certificate Electronic Signature (E-signature) Application Process?
KAMUSM Certified Electronic Signature (CES) Application Process
The user has to login http://eimza.metu.edu.tr page with METU usercode and password. The appropriate choice should be chosen (First Application/Renewal/ID update etc) and the application must be submitted.
The list of personnel to be provided with e-signature is sent to KamuSM by "

Institution E-Signature Authority

"
An application form link and access password is sent to each user by KamuSM via e-mail.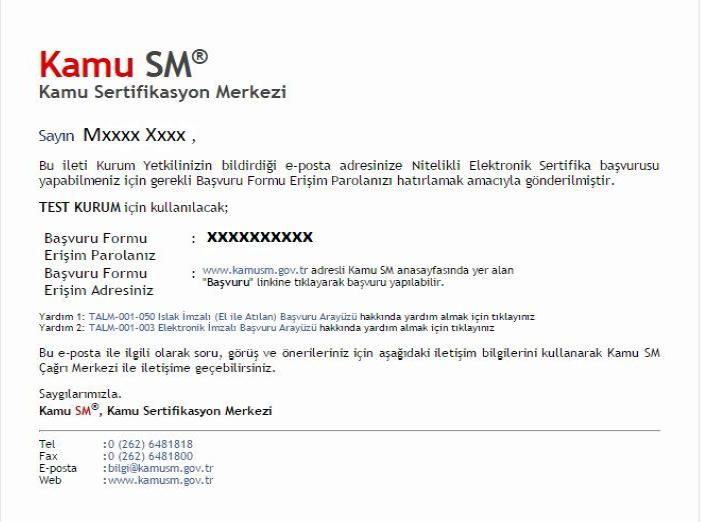 The application form with the link in the e-mail is filled with personal information.
 In the first step of the application form, the option "Sertifikam İnternetten yayınlansın" should be selected. (In order for your e-signature to be found in the documents to be confirmed from KAMUSM servers, it must be published on the Internet.)
 The completed form is printed out and signed with a

wet signature

and sent to the following address by mail with return receipt, APS or cargo by the applicant:
Address:
Kamu Sertifikasyon Merkezi
TÜBİTAK Gebze Yerleşkesi (İdari Bina)
P.K. 74, Gebze 41470 KOCAELİ
A PDF copy of the form is sent to

e-imza(at)metu.edu.tr

via email for archiving.
Certified Electronic Signature (e-signature) prepared by KamuSM will be delivered to the relevant person at the address declared by a special courier.