Total Views: 3766
What should I do to reactivate the IP access of a computer that I am responsible of as a coordinator?
Readspeaker
If an IP access of a computer that is related to you as a department computer coordinator has been restricted, you should first solve the problem listed on affected.metu.edu.tr that caused restriction.
In order to remove the restriction, sign in www.netregister.metu.edu.tr with your user name and password.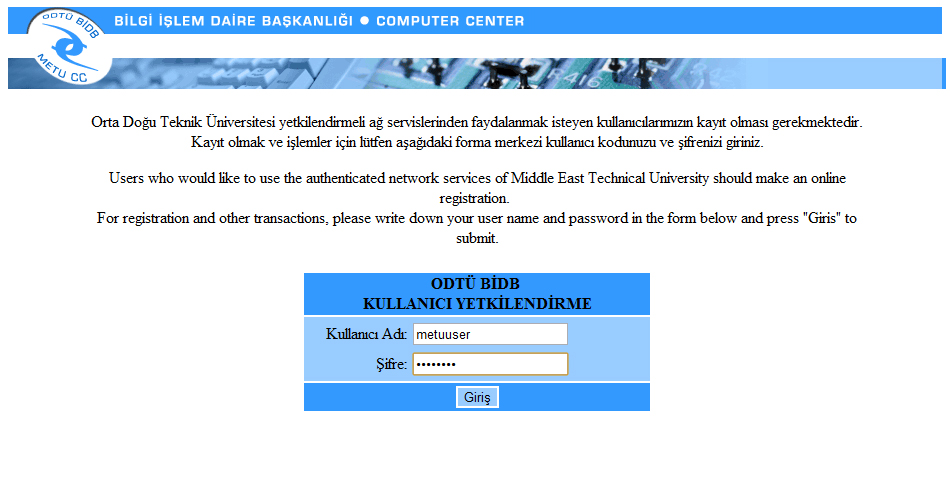 If the access of a device related to you has been restricted, a warning is displayed on the top of the screen. Click View Details.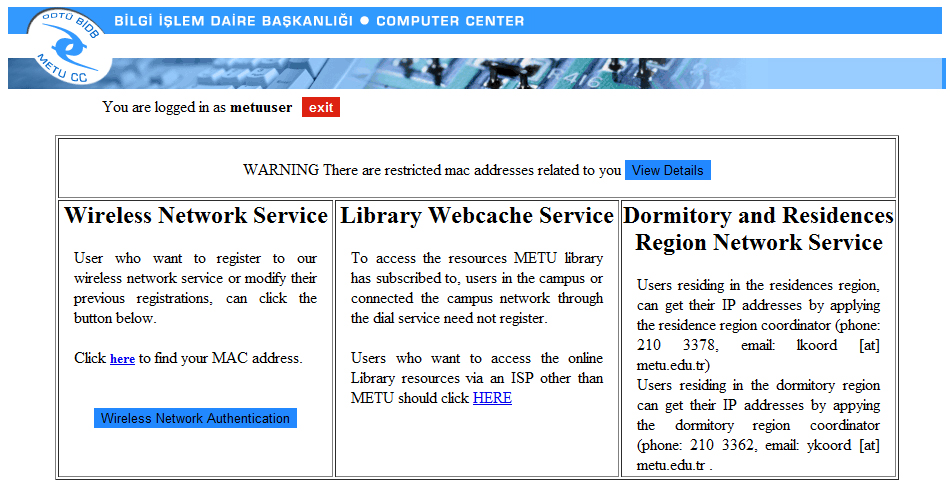 You can see the list of restricted IP and MAC addresses on the next screen. Click Details to see the details.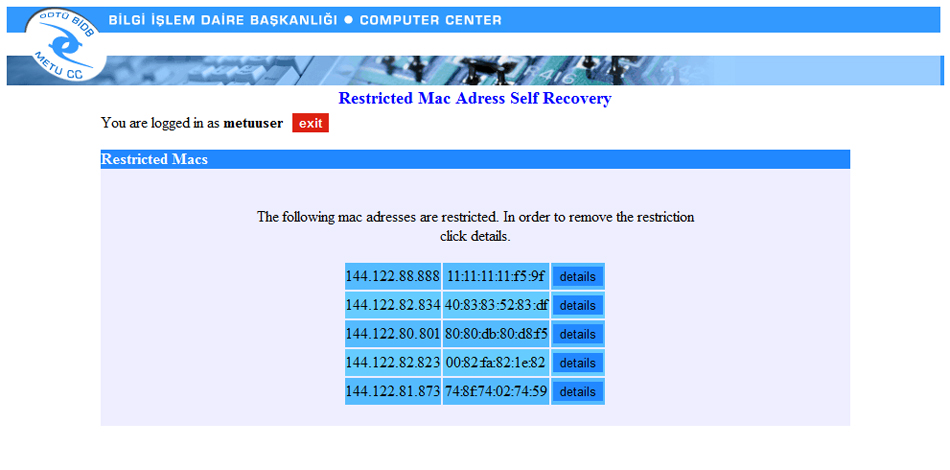 If you solve the problem that caused restriction click Remove to reactivate the MAC address.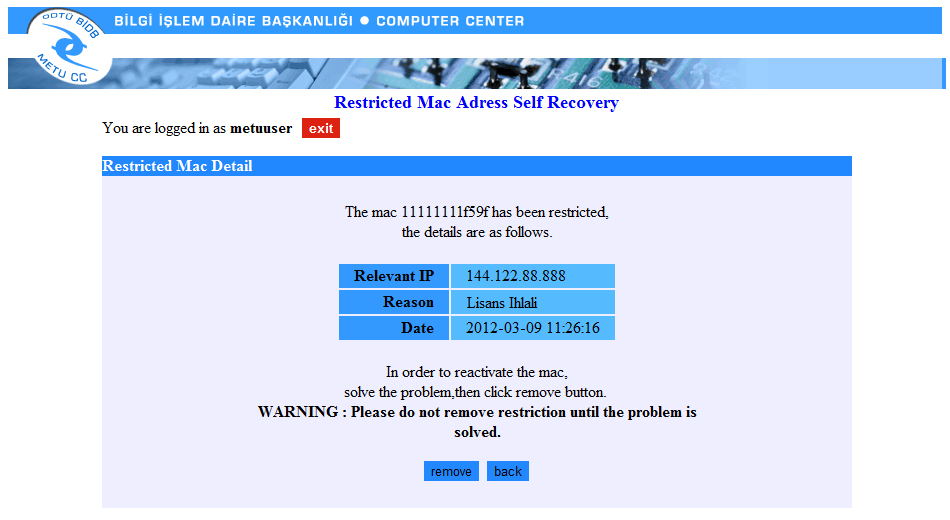 If you cannot see the Remove button, there may be a serious situation that you must talk to METU-CC. In this case send an e-mail to hotline

metu.edu.tr.
Then you will receive a message that your IP restriction has been removed.