Total Views: 11120
Mathematica
Important Note:  Due to Covid-19 pandemic, Wolfram has provided free temporary access to Mathematica Online Licenses until August 15, 2020. To use the temporary Mathematica Online licenses please follow the steps below: 
On this page you will need a Mathematica account. If you don't have one before, you have to create an account using your e-mail address with metu.edu.tr extension and then fill in the form via this account in order to apply for free access.
After the form is submitted, it will take some time for approval. When your application is approved, you will receive an e-mail and then you can use Mathematica Online through https://www.wolframcloud.com/
---
MATHEMATICA is a numerical and symbolic computation software capable of both two and three-dimensional graphics, as well as counters and density plots. 
You can download the PC versions of the program source from the following address: https://software.cc.metu.edu.tr
---
For information about using .iso images of CD/DVD for installations : Software installation from CD/DVD (ISO) images. 
1- Enter into setup and click next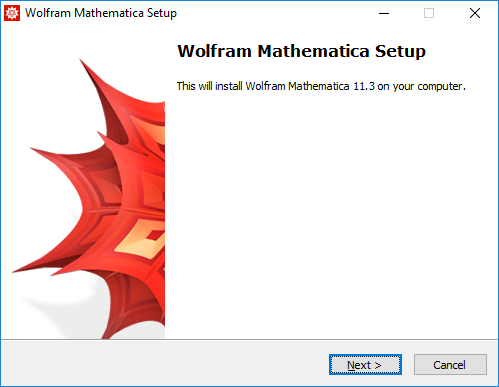 2- Choose Destination location for installation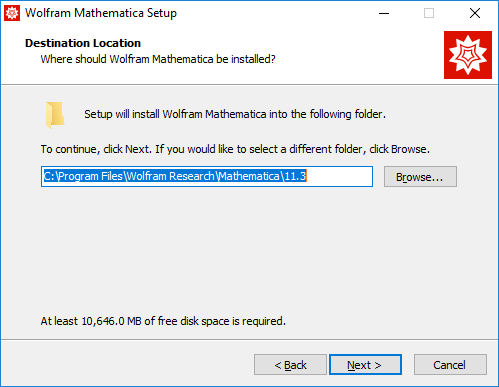 3- Choose appropriate components and click next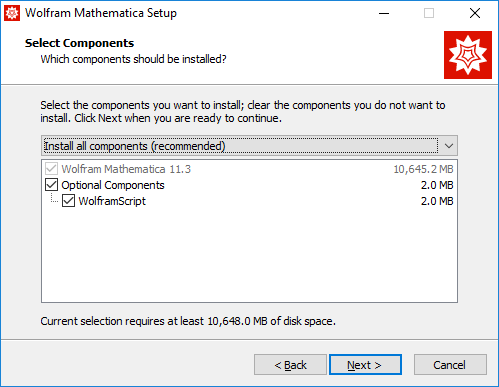 4- (Optional if you have earlier versions) You may remove earlier versions by checking the boxes and click next
5- Choose Menu shortcuts location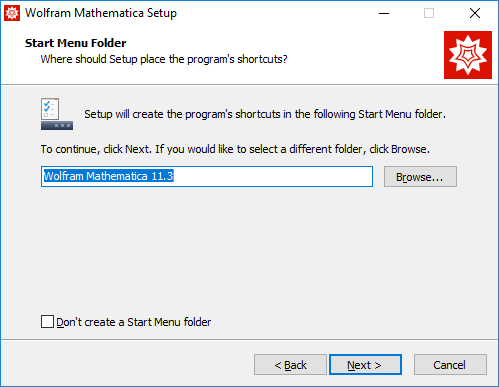 6- Click install Click finish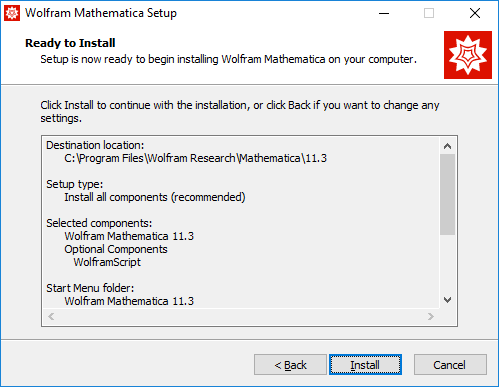 6-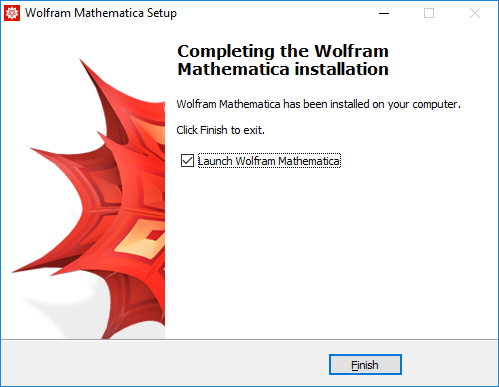 7- In the first run, Activation window will appear. Choose "Other ways to activate"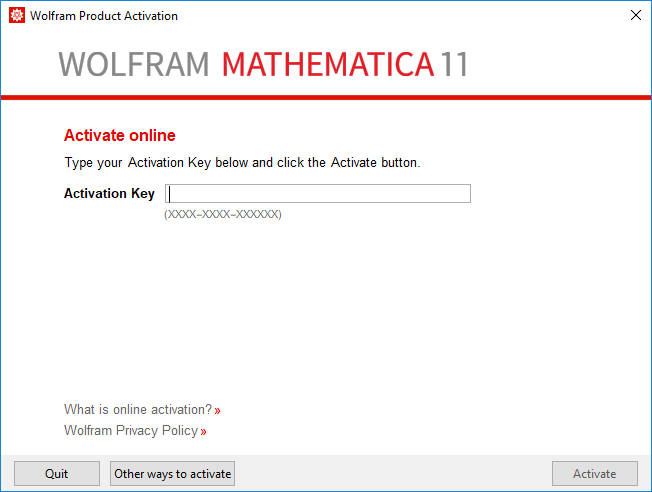 8- Choose "Connect to a Network license server"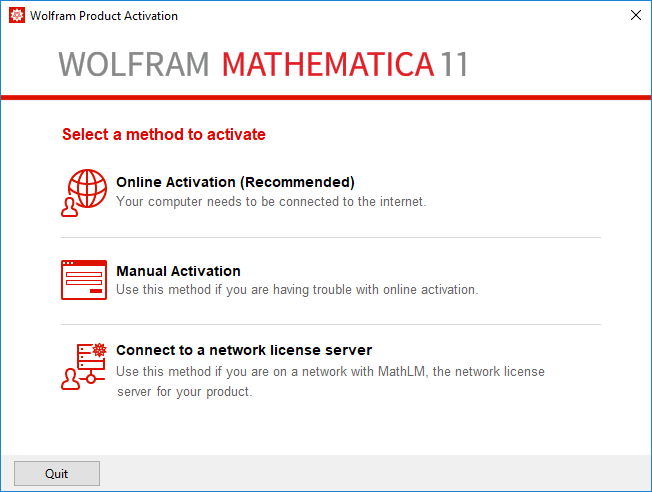 9- License server should be mathematica.cc.metu.edu.tr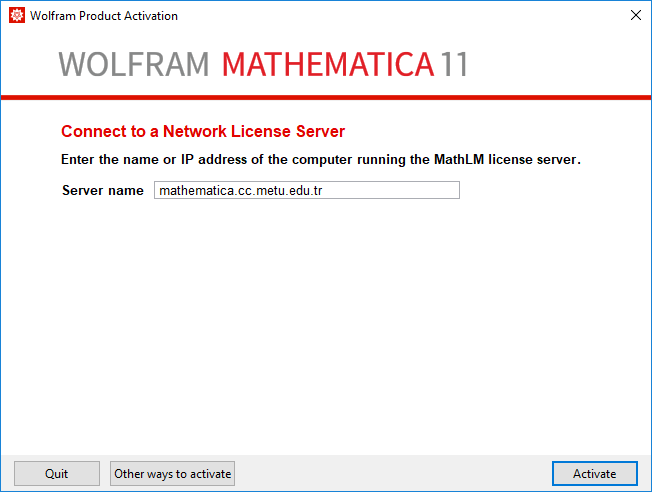 10-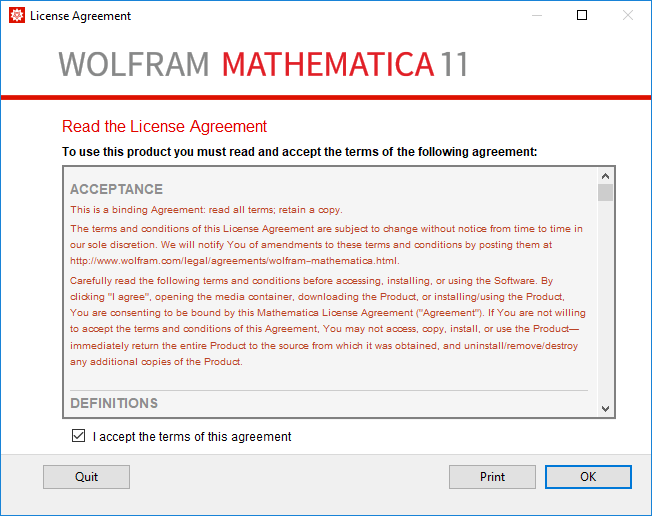 11-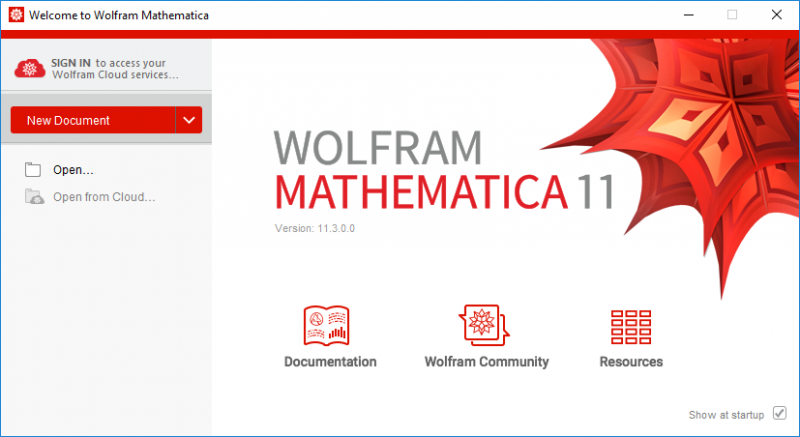 Related questions and problems can be sent via https://itsupport.metu.edu.tr/
IMPORTANT NOTE FOR VULNERABILITY:
Recenly discovered that a potential security vulnerability is found in Mathematica 11.1, 11.2 and 11.3 on Linux operating systems. Under certain circumstances, users of your system could execute arbitrary Wolfram Language code as root. Recent versions of Wolfram systems containing VernierLink were shipped with a vulnerability potentially allowing non-root users to run arbitrary commands as root. This only affects machines where the Wolfram System was installed as root. We therefore strongly recommend you apply the following steps to all Linux systems on which any of these Wolfram System versions are installed.
Resolution:
If you do not use or plan to use the VernierLink functionality in Mathematica, remove the vulnerable file:
sudo rm /etc/udev/rules.d/wolfram-vernierlink-libusb.rules 
You may be prompted to provide admin-level credentials to complete this action.
If you are connecting Mathematica to Vernier-branded external devices using VernierLink, adjust the permissions of this file:
sudo chmod 644 /etc/udev/rules.d/wolfram-vernierlink-libusb.rules 
You may be prompted to provide admin-level credentials to complete this action.