Total Views: 4695
MAXQDA
---
Installation of MAXQDA Software on PCs and Licensing Process:
Part 1 – Installation
Download and install the MAXQDA software from the link below.
Download link for Windows: www.maxqda.com/download/MAXQDA2020_Setup.msi
Note: Since the MAXQDA software license server does not support older versions, the 64-bit system and 2020 version must be used.
Download link for macOS: www.maxqda.com/download/MAXQDA2020.dmg
You can install the software by following the steps below.
Step-1
Step-2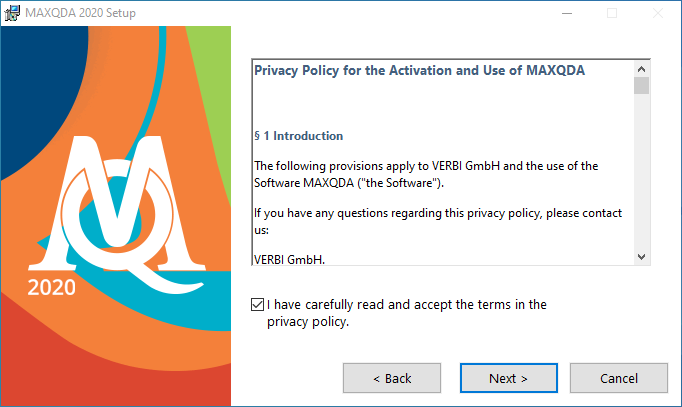 Step-3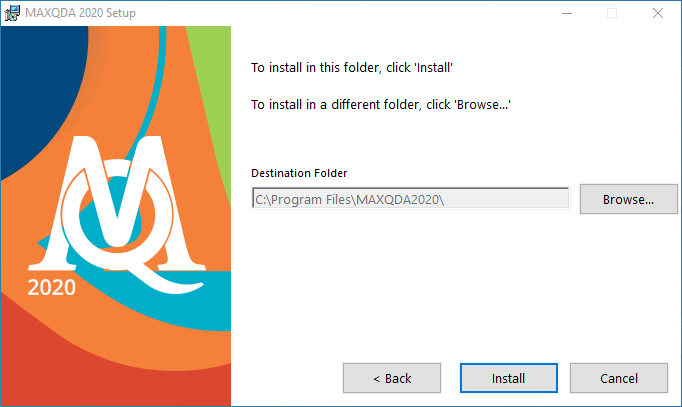 Step-4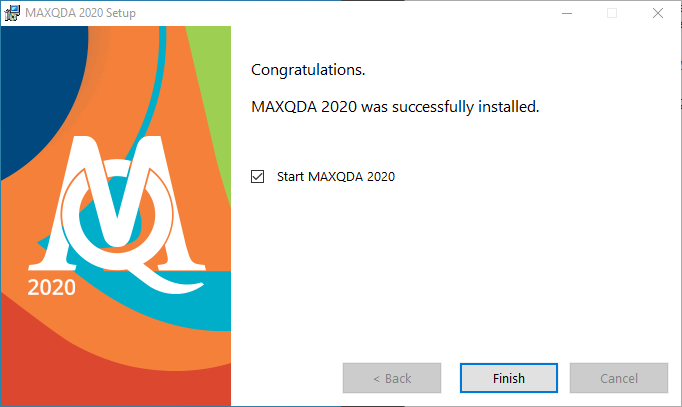 Part 2 – Licensing
You can perform the licensing of the software by following the steps below.
Step-5
After installation, run the software and select "Connect to your institution's network license" in the activation window.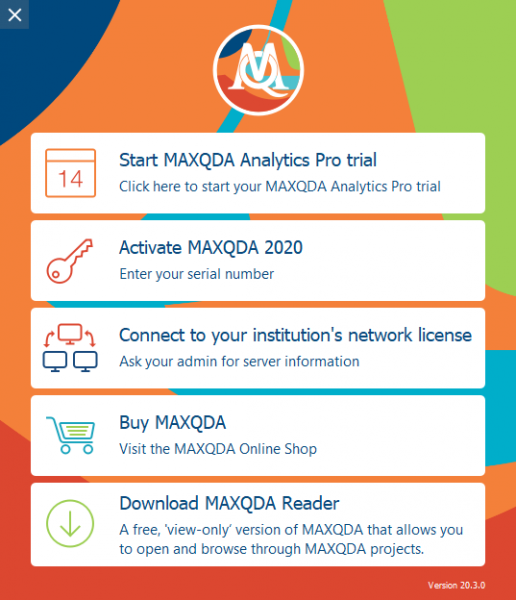 Step-6
In the window below, write "144.122.201.165" in the "Server address" section and "21990" in the "Port" section (if it does not come automatically), then select "Search for licenses automatically" and click the "Refresh" button.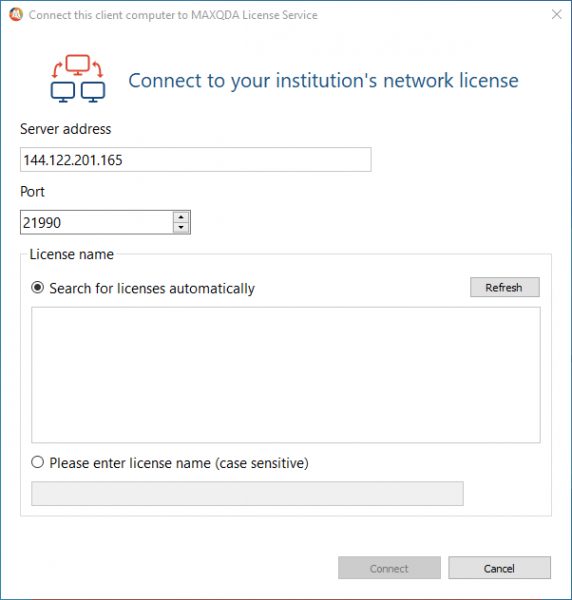 Step-7
Click on the license name listed as"METUMAXQDA2020" and then click the "Connect" button.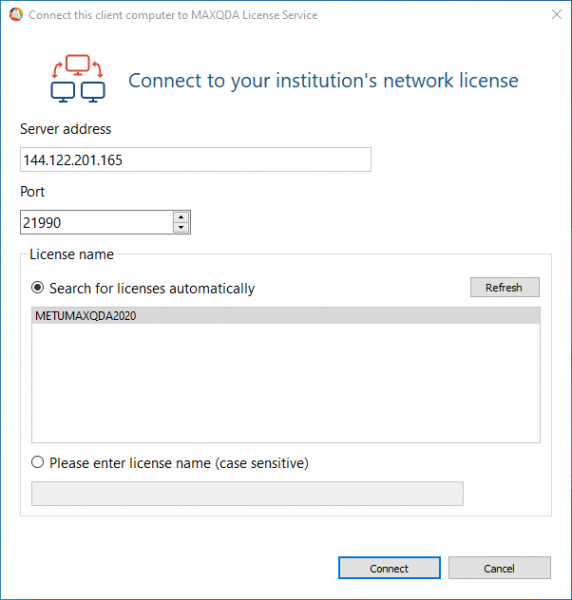 Step-8
If the licensing process is successful, the following warning screen will appear. You can now use the software.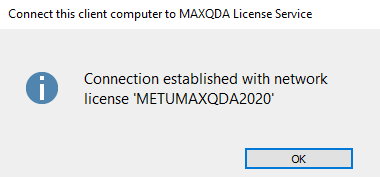 Important note: In order to use the software outside of the campus, it is necessary to connect to the campus network with a VPN. Detailed information on VPN can be found at http://faq.cc.metu.edu.tr/groups/vpn-service .
---
Error Code

Description

Suggested Solution

102x3

No license with the entered license name has been found in the MAXQDA Netlic Service.

Please check the license name for typing errors.

It should be "METUMAXQDA2020".

102x7

The client is currently using the license in another instance of MAXQDA. A license can only be used in one MAXQDA instance on the same device.

Use the previously opened instance of MAXQDA or close it to use the license in the new instance of MAXQDA.

Restart the application.

102x8

The requested license is not activated or invalid.

Check whether the requested license has not been activated or has expired. If necessary, remove the license from the MAXQDA Netlic Service.

102x9

The requested license does not match this version of MAXQDA.

Please check which license has been configured to be used with this version of MAXQDA.

It should be MAXQDA 2020.

102x10

The client device is not on the whitelist or cannot be added automatically and therefore does not have permission to use the license.

Check whether the name that was entered is correct.

102x11

The client device is listed on the blacklist and is therefore excluded from the use of the license.

Use VPN for out-of-campus entries.

102x12

The maximum number of simultaneously connected clients has been reached for the requested license.

A new space will be available once a currently connected client stops working with MAXQDA.

104x15

A connection to the MAXQDA Netlic Service could not be established or was disconnected.

Please check your network connection and the specified server address as well as the port.
Related questions and problems can be sent via https://itsupport.metu.edu.tr