Total Views: 1410
How can I apply for renewal if my e-signature certificate has expired / is about to expire?
1. In order to renew your electronic signature that has expired or will expire, you must first make a RENEWAL application by logging into https://e-imza.metu.edu.tr
*** IMPORTANT: Use the VPN service to access relevant addresses from outside the campus.
 You can visit https://faq.cc.metu.edu.tr/groups/vpn-service to get information about VPN service and its installation.
2. After your application is approved by KamuSM, a renewal application password will be sent to user's METU e-mail address from KamuSM.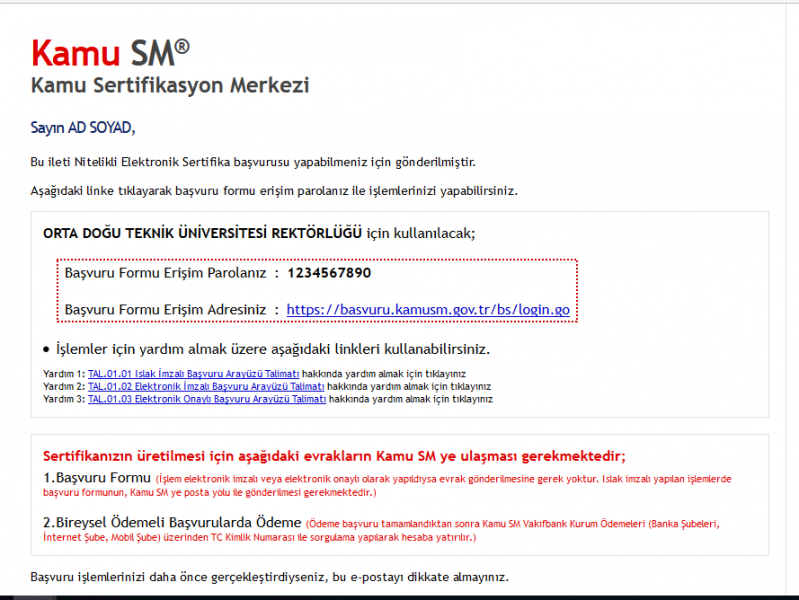 3. You can make your application with the Application Form Access Password and Application Form Access Address in the e-mail you received. (If your browser gives a warning message when connecting to https://basvuru.kamusm.gov.tr, you should give privilege to access the page or select the advance to page option from the advanced section.)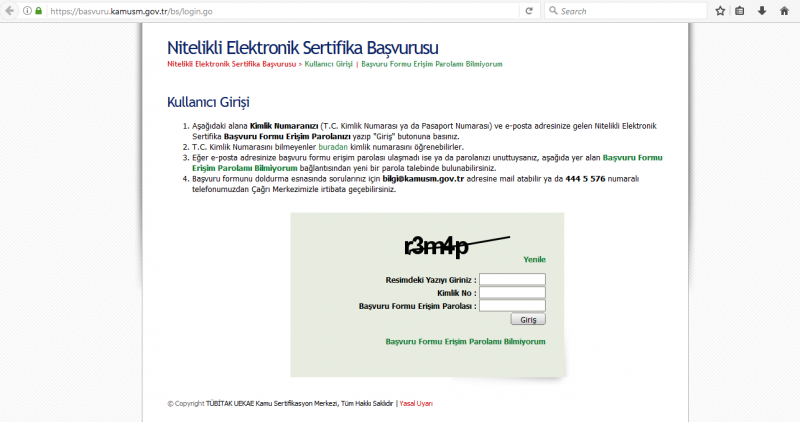 You can access the application form by providing the necessary information.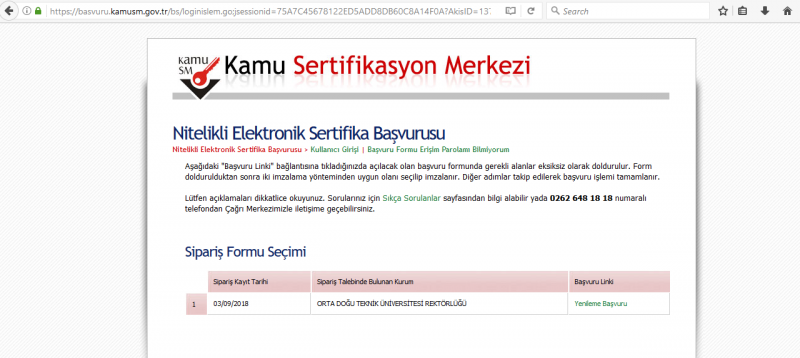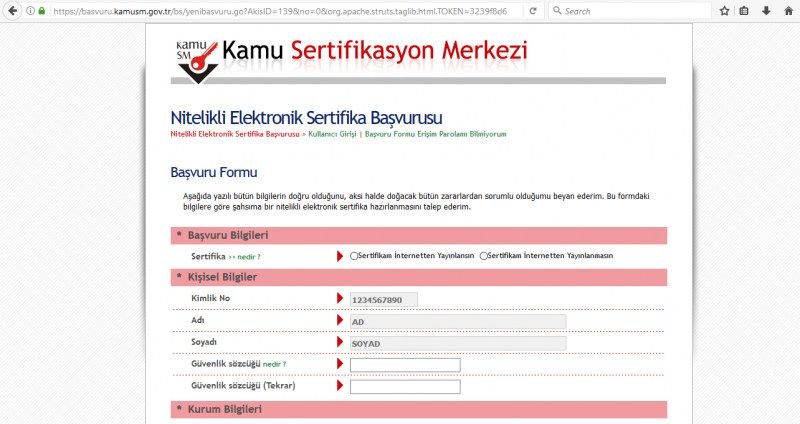 4. Fill in the required fields in the application form. You need to check the "Sertifikam İnternetten Yayınlansın" option.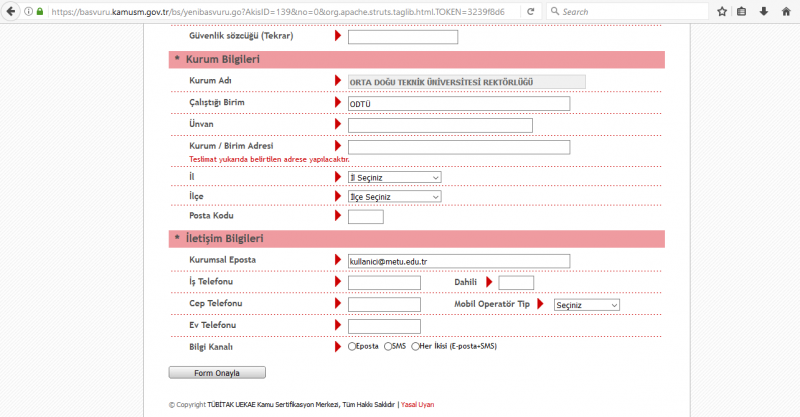 5. When you click the Confirm Form button, your phone number will be verified and the SMS verification code will be sent.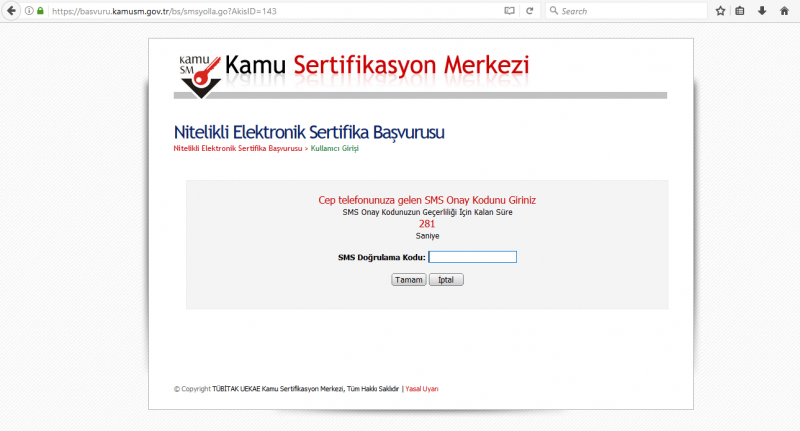 6. You can press the Application with Wet Signature (Islak İmza ile Başvuru) button to submit the Application Form. Your application will be completed after you print the form to be downloaded as PDF and sign it and send it to KamuSM via mail with return receipt, APS or cargo. The address is given below.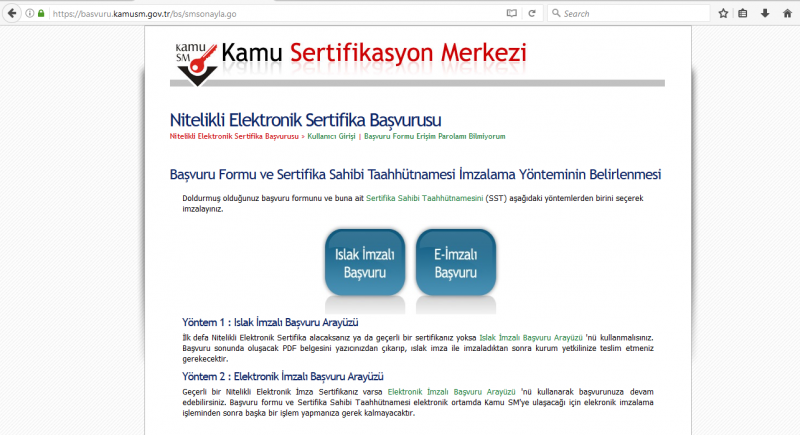 7. If you have previously opened the E-Approval feature by logging into Kamu SM Online Transactions page with your valid electronic signature, you can terminate your application without having to sign the print out of the application form by using the E-signed application button.
(If you a valid CES you can E-approve; information is in https://faq.cc.metu.edu.tr/faq/how-give-e-approval-certified-electronic-signature-e-signature)
For the e-signed application process, the required Java application must be installed on your computer and privilege must be given for the addresses basvuru.kamusm.gov.tr ​​and nesbireysel.kamusm.gov.tr ​​in Java security settings.
ADDRESS:
Kamu Sertifikasyon Merkezi
TÜBİTAK Gebze Yerleşkesi (İdari Bina)
P.K. 74, Gebze 41470 KOCAELİ