Total Views: 939
How can I connect to meturoam network?
Readspeaker
To connect to the meturoam wireless network, please visit https://netregister.metu.edu.tr and click "Meturoam Service" icon.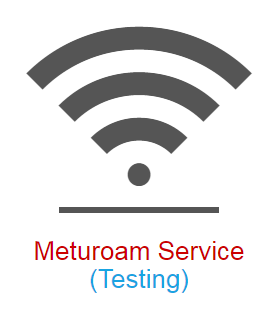 In the meturoam service menu, please provide a new password to be used only for this service with your user code.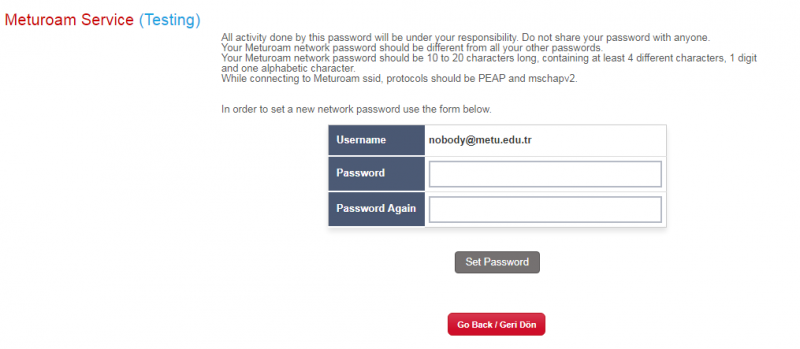 After you set your new password, please connect to meturoam SSID from your wireless device. You can use this password with every device you own, you do not have to set passwords for each device.
Be sure to set the protocols as PEAP and MSCHAPv2. 
Use your METU usercode and password for the meturoam service. (Please make sure you use your usercode like e123456metu.edu.tr, not your email aliases in the form of name.surnamemetu.edu.tr)
In Windows 10, protocol settings are done automatically. You do not need to set the protocols. For operating systems prior Windows 10, you also need to select WPA2-Enterprise and AES.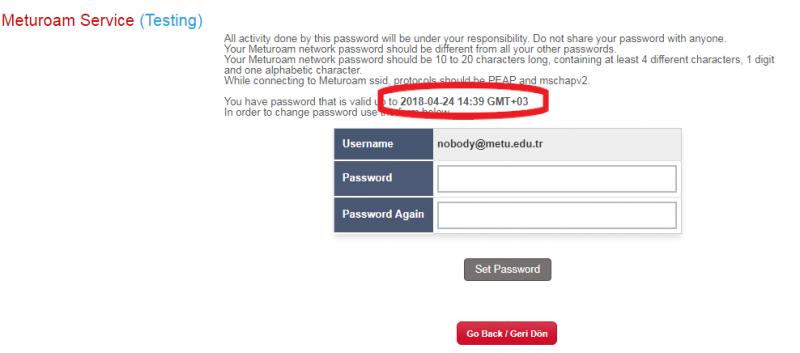 For security reasons, your meturoam password will expire in 6 months. Once it expires, you cannot connect to the wireless network until you set a new password. If you forgot your password, you can set a new one in order to use the wireless network.
Those users who do not prefer to create a meturoam password can also connect to eduroam.