Total Views: 15682
ABBYY
— ABBYY FINEREADER 10 —
ABBYY FineReader is an optical character recognition (OCR) application. Abbyy FineReader software converts the printed documents into digital formats after scanning and converts files in formats like jpeg, bmp, and pdf into editable text document files (like .txt or .docx).
You can perform the installation and activation of the software by following the steps below.
---
[1] Note: The software, which also supports Turkish characters and a dictionary, can only work in the METU campus with simultaneous licensing over the network, in accordance with the license agreements made, and is only open to the use of METU personnel.
---
Start the installation by running the "Setup" file.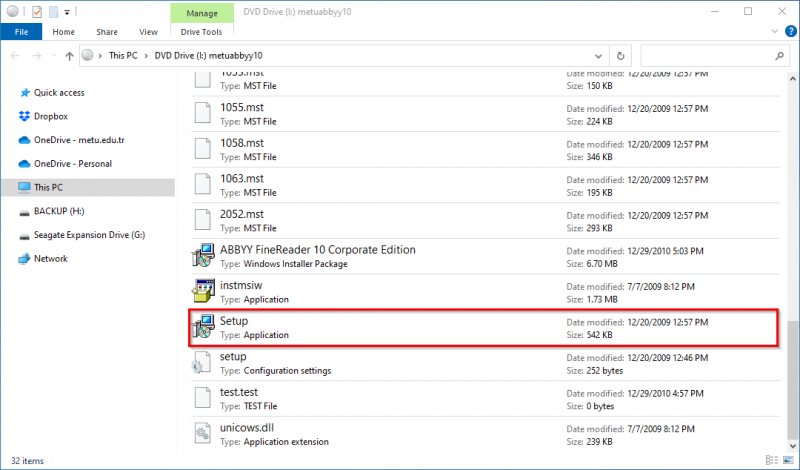 STEP-2
Click on the "OK" button to proceed.

STEP-3
Select the "Typical" option and click on the "Next" button to proceed.
STEP-4
Click on the "Install" button to proceed.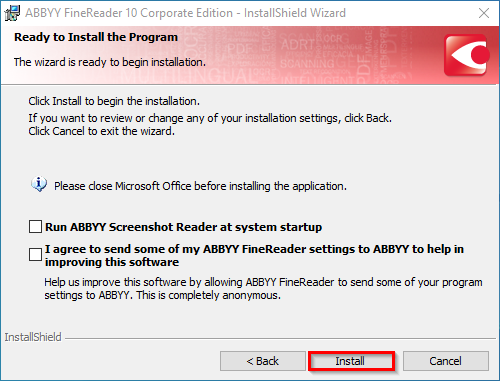 STEP-5
For licensing, right-click the "change_hosts_license" file in the "hosts_batch" folder in the "metuabbyy10" iso file and run it as an administrator with the "Run as administrator" option. After this step, you can start using the software.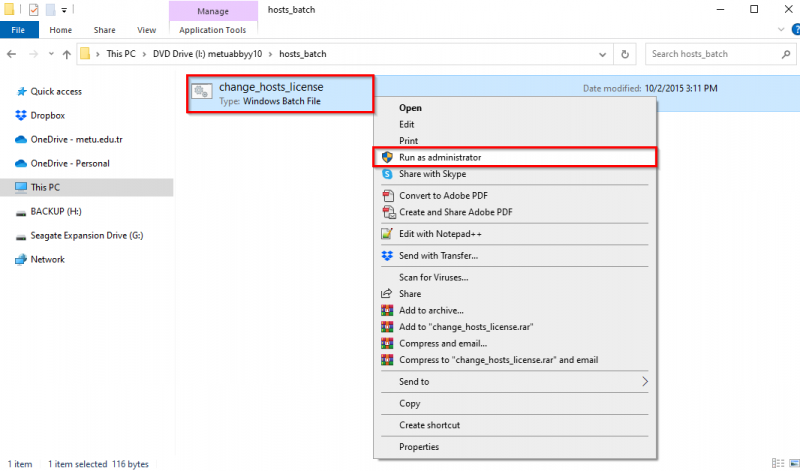 ---
Contact us: https://itsupport.metu.edu.tr/
---