Total Views: 6989
ADOBE ACROBAT BROWSER EXTENSION
— ADOBE ACROBAT CHROME EXTENSION —
Edit PDFs right in your Google Chrome browser with Adobe's Acrobat extension.
You can install and enable the extension by following the steps below.
---
STEP-1 <<<INSTALL EXTENSION>>>
You can add the extension to your browser by going to the Google Chrome Store via the link below.
https://chrome.google.com/webstore/detail/adobe-acrobat/efaidnbmnnnibpcajpcglclefindmkaj
Open Google Chrome and click the Chrome menu icon in the upper-right corner of the Chrome toolbar. Then choose "More Tools > Extensions".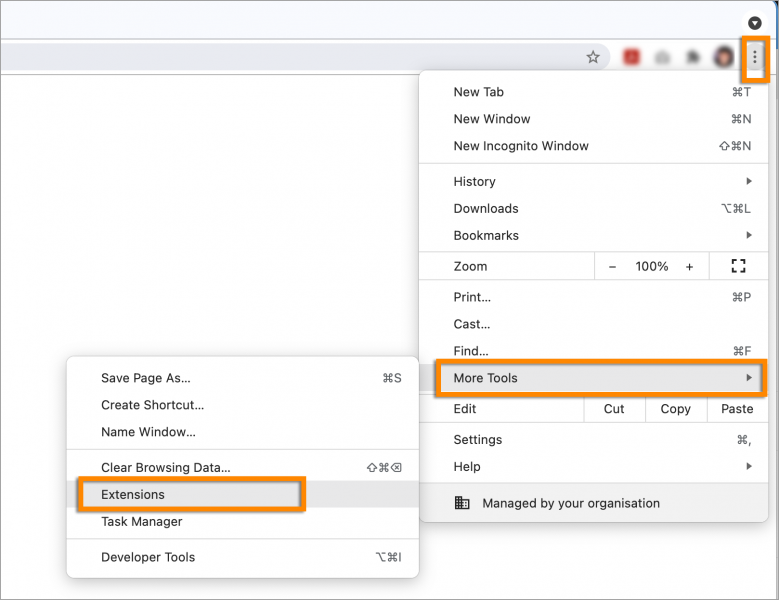 STEP-3
Click the toggle button to turn on the Adobe Acrobat extension.

STEP-4
Open a web page in a new Chrome tab or refresh any other existing tab. The extension is enabled once the web page is completely downloaded. After this step, the extension is ready to use. Click the Adobe Acrobat icon to see the options.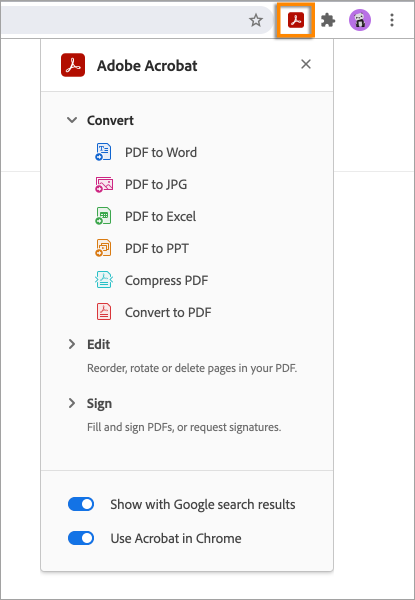 ---
Contact us: https://itsupport.metu.edu.tr/
---