Total Views: 7530
How can I use METU E-Mail Services with Apple Mail?
You need to configure the mail settings on your MAC as follows in order to read and send e-mail via your Apple Mail application. First, start your Apple Mail.
If you don't have any email accounts set up previously, Apple Mail will ask you to choose a Mail account provider. Select "Other Mail Account" and click Continue.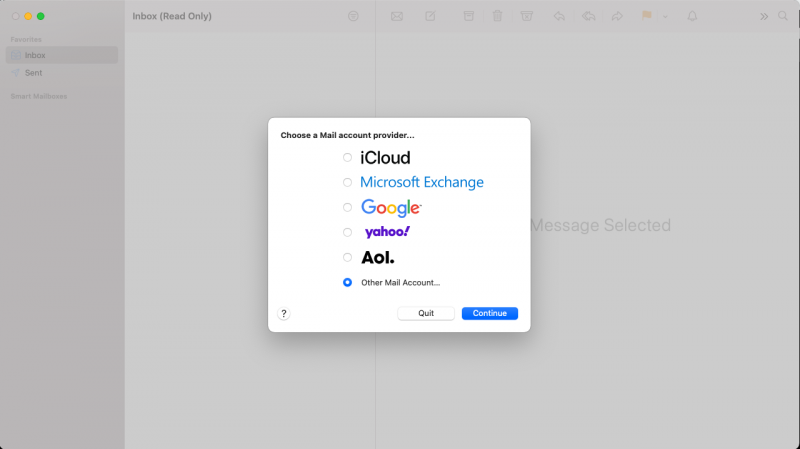 Fill in your name, email address and password.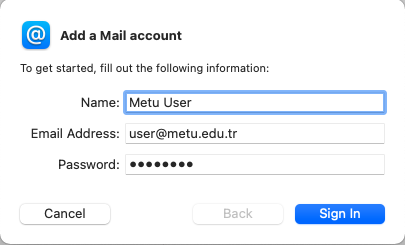 After clicking Sign in, type incoming and outgoing mail servers as follows: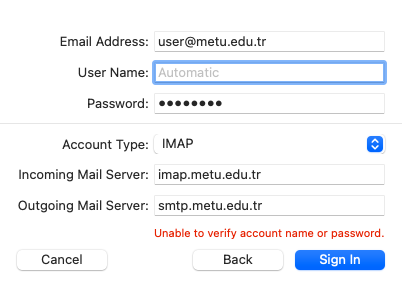 If your password is correct, then Apple Mail will ask to select whether to use Mail and Notes with this account.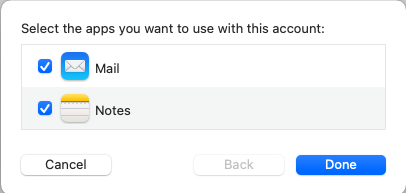 That will be all and you will see your current email messages.
If you have another email account already set up in your Apple Mail, then you need to select Accounts from the Mail menu and click + in the popup window to add your METU email.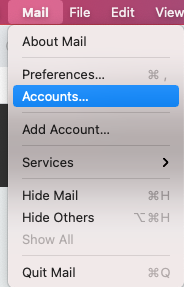 If you have changed your METU user password, you need to update it in your Apple Mail. There are two steps to update your password.
1. First, select Preferences from the Mail menu.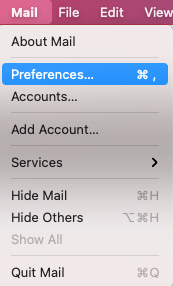 Go to the Accounts tab.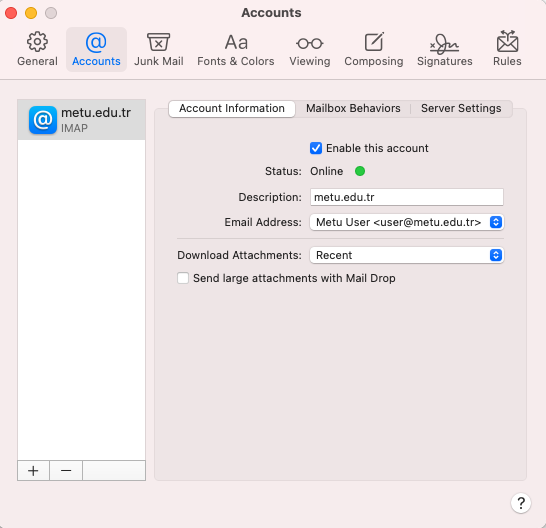 In server settings, type your new password in both of the password fields.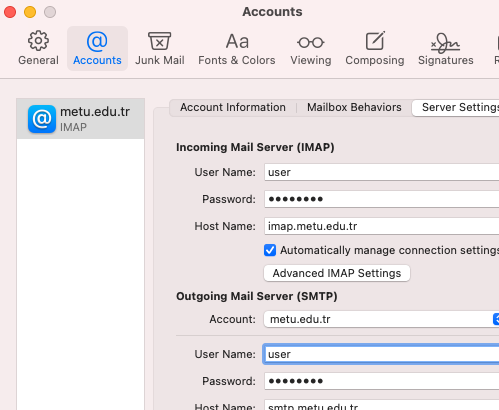 2. Select Accounts from Mail menu and update the password in that popup window, as well.