Total Views: 22668
How can i use METU VPN Service on Ubuntu OS installed devices?
With METU VPN Service, by installing a packaged program (VPN Client) on personal computers and/or mobile devices, our members and students could access to our campus network resources when they are outside the campus.
Warning: For users using VPN, the connection speed per user is defined as 8 Mbps. For this reason, in the cases that VPN connection is not necessary it is recommended that you disconnect from your VPN connection.
To use VPN Service on your Ubuntu OS installed device follow these steps:
VIA 3.1.0 for Linux introduces support for Ubuntu 18.04 LTS but Ubuntu 12.04 LTS is not supported anymore. 
Before you install or upgrade to VIA 3.1.0 for Linux, the following packages must to be installed on the client device:
libqtcore4
libqtgui4
libgnome-keyring0
These packages are available for download from packages.ubuntu.com, and can be installed on the device using the command sudo apt install <package name>. When you first install or upgrade to VIA 3.1.0 for Linux, the application does not start automatically, and must be opened manually by selecting the VIA application link on the desktop. If the warning message untrusted application launcher appears, select the trust and launch option.
Login to netregister.metu.edu.tr
Click VPN service and download the installation file for your Operating System.
Run the installer and Click Next, Install buttons where applicable. Enter your password for administrative tasks. 
When the installation has finished, enter border.metu.edu.tr as Remote Server and your METU username and password into the fields as your connection credientials. Click Login.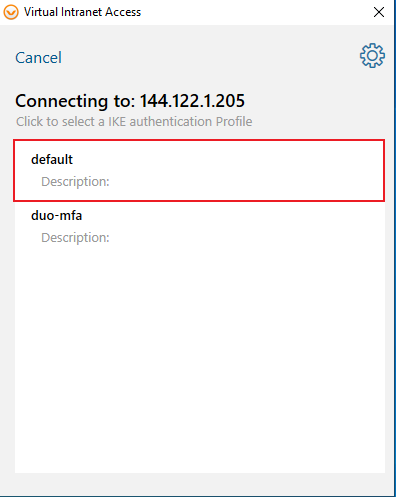 Select default profile.
Service will open as Not Connected. If you want to Connect you can initiate a VPN connection by clicking Connect button on Connection Details tab.