Total Views: 13863
What is the technical structure of eduroam?
In METU campus three (3) different brands of wireless access points are  used. These are Aruba, Cisco and HP Procurve.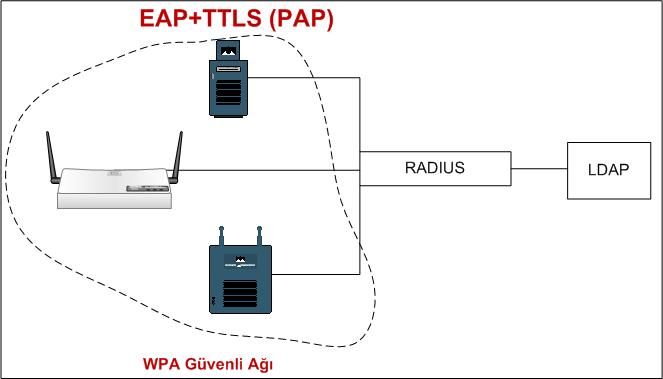 As can be understood from the drawing, the infrasturcture in METU uses WPA2 security standard. Besides this security solution, TTLS (PAP) is used to autenticate users in an easy way. In this structure the user needs only a certificate for EAPP, user certicicate is not used. The requent coming to the RADIUS server constitutes a mutual tunnel and the information that comes through this tunnel is analyzed by RADIUS and queried to LDAP over the secure network. If LDAP authenticates the user's username and password, the system accepts the user.