Total Views: 29769
Microsoft Office
Microsoft Office 2019 Installing
Microsoft Office 2016 Installing
Microsoft Office Activation(For Mac)
Microsoft Office 2019 Installing
Special Note: Office Programs are available for personnel only.
Microsoft Office 2019 can be installed by steps explained below.
Do not click on setup.exe
Extract ISO file downloaded from Licensed Software Page. Open Command Prompt in your pc with Administrator rights. Go step by step by cd command to the folder that you extracted files and run below command.
 "setup.exe /configure configuration.xml"
Setup will begin.
Microsoft Office 2016 Installing
 1.Step:  In the first step, you have to accept license agreement to continue installation.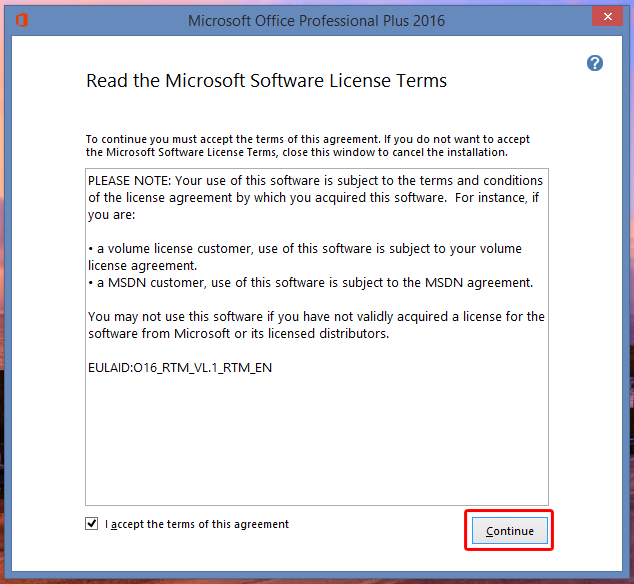 2.Step: You should click Install Now button to install product.
3.Step: Installing Microsoft Office 2016. This will take time, please wait until end of the process.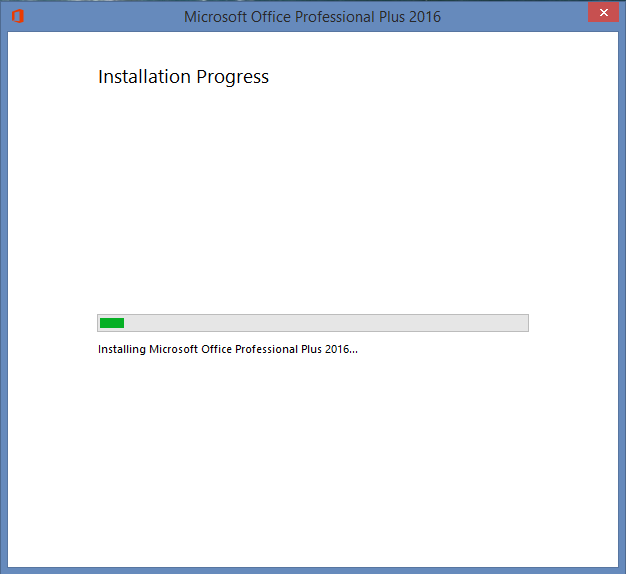 4.Step: Installation complete. You can click Close button to close window.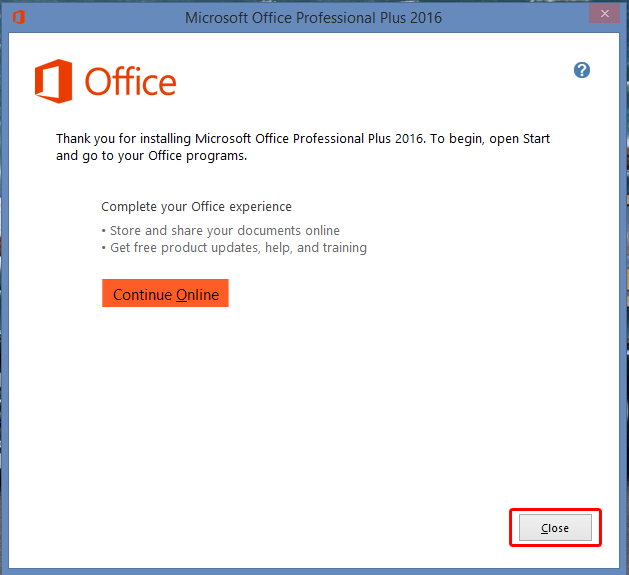 ---
1.Step: There is no product key or serial for Microsoft Office activations in METU. After product installation, computers connected to METU Campus network with appropriate network configuration will be activated. If this is not happen, you must follow the steps below.
You must download kms_office2019_client.bat (For Office 2016: kms_office2016_client.bat) file. You can find the file at the place where Office software downloaded in Licensed Software page. Download the file and then, you should select it, right click and select Run as administrator.

2.Step: Product will be activated after this process.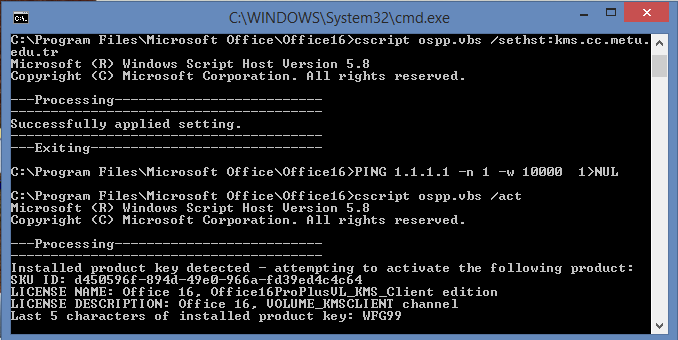 Note For Mac Users: In Microsoft Office for MacOS 2016 version the user doesn't have to do anything, after installation one should be using the product without activation. In Microsoft Office for MacOS 2019 version the user must download Volume License (VL) Serializer file from Licensed Software Web Page and install it. After that Microsoft Office has to be activated.